Air freight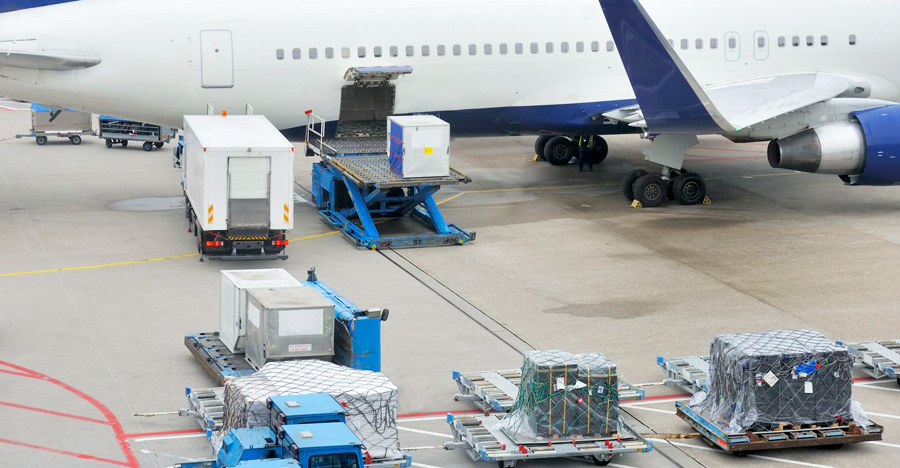 Air freight specialists

Established as a leader company in air freight, DELTACARGO offers a totally customized service according to the needs of each product. No matter which cargo, DELTACARGO will take care of it.
DELTACARGO guarantees a global delivery.
Through our own offices and our broad agents' network located in more than 180 countries, we offer a global coverage so that your cargo can be exported or imported from or to any point in the world.
Thanks to our long-lasting alliances with numerous airlines, and in constant contact with them, we can offer the customer a thorough control over their cargos, always updated rates, blocked spaces for regular operations and the possibility of ad-hoc agreements.
Air Freight services
Priority service: Also known as ¨next available flight¨, we will make sure your cargo is loaded in the next direct flight or quickest possible connection. This service is specially designed for very urgent freights, when time is the most important factor. At DELTACARGO we are committed to place it in the required airport in one or two days to the most.
Standard service: We offer a perfect combination of a competitive rate and an adjusted transit time.
Low-cost service: Low-cost service: As long as your cargo is not urgent, you can use the low-cost service. Consolidating loads in our warehouses, we will reduce logistic costs increasing the profitability of your operations. Transit time is about 5 or 6 days and we fly to main international destinations several times a week.
Services
Door to door
Airport to Airport
Door to Airport
Airport to Door
Air charter service
This product is specially designed for bulky, oversized and time-sensitive cargo that cannot be transported in regular flights. Thanks to our charter service, we offer the possibility to hire a complete flight so that you can carry out your operations in a quicker, more efficient and more flexible way.